Atlanta Online Dating Profile Pictures
Looking for professional online profile pictures that take your online dating experience in Atlanta to the next level? Look no further! We are your Online Dating Photographer in the Atlanta area!
Your online profile pictures and profile are your first opportunity to introduce yourself and catch the eye of a potential date. So your online profile has to make the right first impression, right? You'll never have success without a great profile and online profile pictures. We know it can be difficult to create a profile picture. It's especially hard to create one that sets you apart from the pack.
That's why David and Jess, specializes in providing services for people just like you that want to standout from the crowd. We take the fear out of creating an online profile and getting great online profile pictures. The best part is, our online profile pictures work on ANY online dating or social media site.
If you would like to know more about our dating headshots, check out our gallery through the link below or contact us through the contact form.
Check out our Headshots.

Call 850-512-6275 to book your next shoot
Dating Tips From Your Atlanta Photographer


How To Prep For Your First Online Date In Atlanta
Be safe. This is priority one. It doesn't matter how well you feel you know this person or if they shared poems with you that they wrote while grieving the loss of the family cat, Giggles. Withhold your unwavering trust until you see evidence that they are who they claim to be online.
Meet them; don't have them pick you up, and don't offer any specific information about where you live. ("Oh, Coffee Café! That's perfect because I live in that yellow house right across the street!") .

Have your date in a well-lit public area, and make sure a friend or roommate knows where you are going, who you are meeting, and about how long you expect to be gone (you can always check back in if things are going well). There's no need for paranoia, but do use common sense.

Remind yourself that you don't totally know this person yet. I will always stand by my assertion that online dating is a great way to meet people. But it is not the best method for getting to know them completely. There are countless differences between who a person is on paper and who he or she is in person, even when that person is being completely honest with you.
Only a face-to-face encounter will reveal the whole person—from the adorable nose wrinkle to the thick sarcasm that can't be fully conveyed in writing. Be prepared to meet your date for the first time all over again . . . and withhold your proclamations of love until you've had a chance to see the real deal.
Help them identify you. For the shy dater, one of the particularly nerve-wracking aspects of meeting someone in person for the first time is the question of whether or not you will be able to recognize them in real life. Your best move is to make sure they can recognize you.
Sure, you have several dating pictures of yourself on your social media profile, but review them again a couple days before your date to make sure they're helpful pictures. You most likely picked photos that will show you in your best light—and some of them may be at odd angles or in a different haircut or taken in crazy club lighting.
Before your date, try to post a recent photo in your most recent hairstyle. If you can wear what you're wearing in one of your photos, so much the better. Knowing that your date will be able to pick you out easily takes some of the pressure off you. Thats why getting an Atlanta Dating Headshot is important.
Be careful about bringing up the dating site. An easy topic of conversation on a first date would be the dating site where you met. It's something you both know, and, very likely, something you both have opinions on. Just bear in mind that the person you are meeting might be self-conscious about using a dating site.
He or she might be irritated if you bring it up within earshot of those around you. If you're dying to learn their opinion on the new quiz feature, wait until they bring up the topic of online dating. Or at least wait until the table next to you leaves.
Like any other date, meeting an online match is first and foremost about testing your compatibility with another human being. Even so, there are differences . . . the greatest being that—depending on the length of your pre-date communication—it's easy to go into a first date believing that you know this person.
Remember that that there is still a mystery there . . . still things to be learned and reasons to be cautious. But however the date goes, when you go home at the end of the night, take a minute to appreciate the joy of having just tried something new. End conclusion, remember to get your online dating headshots in Atlanta.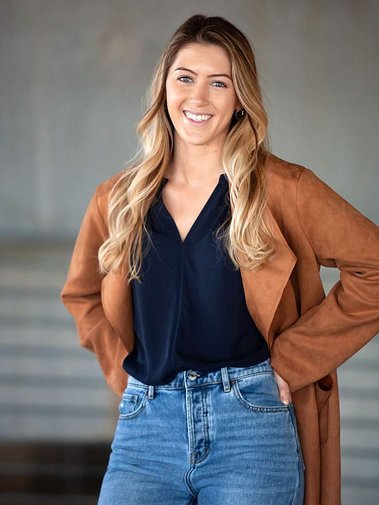 Why Choose us as your Atlanta dating photographer?
We have been in the photography industry for over 16 years. We have been blessed to have had this company for so many years. We have experience in weddings, family portraits, headshots and much!
Dating headshots are one of our favorite things to shoot. We not only photograph in Atlanta but we also shoot in Buckhead, Johns Creek, Norcross, Decatur, West Midtown, Stone Mountain and so many other locations.
Our online dating headshot packages start @ $125. We have some of the most affordable photography packages in the metro Atlanta area. To find out more information about dating profile headshots, click the link below.
Should You Ever Pay For Online Dating in Atlanta?
Should anyone ever pay for online dating? Free sites like OKCupid and PlentyOfFish boast hundreds of thousands of active members and plenty of cool features. So why shell out money every month to scan the paying sites like eHarmony and Match.com?
Well, there are reasons. There are differences between the sites that charge and the sites that don't. These differences are sometimes significant, sometimes minute. What matters most is what's right for you. Here are a few questions to ask yourself when you're trying to decide how much green your online dating life is worth:
Is finding a relationship a major priority right now?
If it is, it may not be a bad idea to invest in the possibilities on eHarmony or Tinder. One of the benefits of paid sites is that they are likely to contain mostly serious daters. There aren't a lot of reasons for One-Night-Stand Stan to snoop around Match.com when he can hit up single ladies on OKCupid for free. So if what you're looking for is love and commitment—and if it's at the top of your to do list—the paid site investment might be worthwhile. If, on the other hand, you're looking for casual dating, save your money.
Will I actually go crazy if I come across one more lame or offensive profile?
The paid dating sites tend to keep a stricter eye on member profiles. For many sites, there's a minimum word count for essays, meaning members can't get away with self-descriptions like "Ask Me." These sites also tend to monitor profiles for obscenities a little more closely than their free counterparts . . . a welcome thought in those moments when you find yourself on an unexpectedly "adult" profile.
Of course, just about every dating site keeps an eye out for bad behavior, so you're hardly setting yourself up for offensive encounters when you join a free site. It's just that the sites that charge have the fancy technology—and fancy employees—to go the full nine yards when it comes to keeping out the smut and slurs . . . something to keep in mind if this is among your online dating concerns.
How much time am I willing to invest in Atlanta online dating right now?
You may prefer the features of a paid dating site, but what are those features worth if you only plan to browse a couple times a month? Think of your membership fee as a fee per visit, rather than per month. $30 a month may not sound so bad until you do the math and realize that you're actually paying $10 a visit. If you don't have the time to give to online dating right now, it might be a good idea to stick with free sites until your schedule clears.
Whatever you decide to do, make sure it fits with your current needs and dating goals. There's a lot to be said for eHarmony. But before you shell out the bucks, make sure it's an investment that mirrors your priorities. But before you even think about getting on one of the sites, make sure to get your online dating headshots in Atlanta.
How to prepare for your Atlanta headshot session?
The most important thing to remember is that a headshot is about YOU… not your clothes, not the background, just your beautiful face. The clothing you choose for your session should draw viewers to your face. Here are a few tips for choosing clothes that will allow you to be the centerpiece.
Your hair should be clean and neatly styled. It's a good idea to bring along a brush and any product you use, in case your hair gets tousled on the drive to your headshot session. Men should have facial hair neat and trimmed. For the complete list of tips, click on the link below.

Be upfront.
A lot of dating sites give you the opportunity to state exactly what you're after in your stats (serious relationship, casual dating, friendship, marriage . . .), but it never hurts to repeat it again in your bio. Some online daters glaze over the stats or leave room for the possibility that your choice of "casual relationship" had more to do with the mood you were in when you made the dating profile.
No need to make a speech on your opinion of long-term relationships or issue an apology to any serious daters out there; just simply state that you're only looking for something casual right now because you're focused on your career (or whatever your reason is). This will tell your visitors that you respectfully mean business on the casual vs. serious issue, and will help you avoid encounters with prospectives who are only out for your undying love and affection.
Confirm it again at contact.
You don't want to beat a dead horse, of course, but it's also a good idea to casually mention in your first interaction that you're not really in it for love just yet. (You never know when someone skipped your profile altogether and contacted you solely for your dating photos.) Again, keep it simple, and don't apologize. Just say where you stand and ask, "Does that sound like the kind of thing you're looking for?"
Start with dating sites that emphasize meeting people, rather than falling in love.
Casual relationships can be found on sites like eHarmony, but bear in mind that many users come to eHarmony when they're ready to get serious. After all, eHarmony advertises primarily to people who are ready to find a life partner. Get your feet wet with sites like OkCupid, Zoosk, and Plentyoffish . . . then branch out to eHarmony and Match.com later on if the spirit moves you.
Focus your profile on what you like to do, rather than on your ideal mate.
You may be looking to casually date a specific type of person . . . and by all means, mention that you'd like to hang out with someone who has a good sense of humor or who enjoys the local music scene. Just be aware that if you write up a full paragraph describing your ideal prospect, it will start to feel like you've been concocting your dream companion, which is kind of a relationshipy thing to do.
To maintain the casual tone throughout your dating profile, spend more time talking about what you like to do, and what activities you'd love to have a casual partner for. This takes the focus off of "I hope you're amazing" and puts it on the much breezier "Hey, maybe we'll have fun."
Keep the flirting . . . flirty.
In other words, stay out of romance zone. Good compliments for charming a casual partner include "attractive," "smart," "funny," and "hot." To be avoided: "heartbreakingly beautiful," "brilliant," and "breath-taking." Intense compliments may inspire a smile, but they are also likely to confuse.
If you want a casual relationship, use a casual approach. Remember to keep things light and flirty, the way you want your relationship to be. This way you'll not only establish where you stand, you'll also attract someone who's looking for the same thing.
Contact Us For Atlanta Dating Headshots