Atlanta Headshots For Social Media Profile Pictures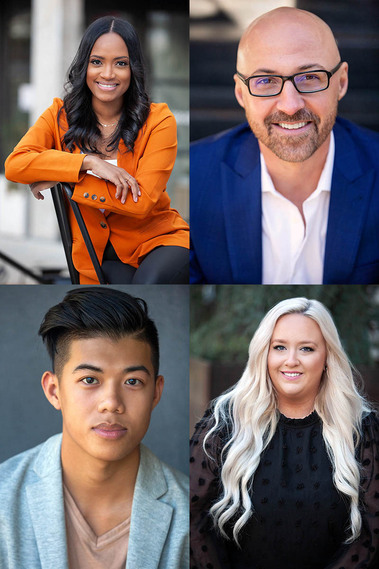 Take your personal brand seriously on social media.
LinkedIn, Facebook, Instagram and all your social media profiles need a sharp, flattering image that highlights your personality. It's time to ditch that photo taken by your friends with their cell phone.

If you're not getting the calls from companies, perhaps it's the quality of your LinkedIn profile image that is scaring away potential employers, as a poor quality image suggests that you're not serious about your career. A compelling image on LinkedIn can be compared to wearing professional clothing to your interview, just as an engaging image allows others to see you in the best possible light.
In conclusion, if you would like to get some up to date, fresh headshots, contact us through the form below.
Check out our Headshot Gallery !

Email us to book your next shoot at davidandjessphotography@yahoo.com

We will be in contact with you within 24 hours to schedule your shoot.
David & Jess are Atlanta based photographers who specialize in family, couples, and engagement portraits, weddings, and corporate, model, and actor headshots. We serve the local Atlanta area including Brookhaven, Buckhead, Vinings, Virginia Highlands, Sandy Springs, West Midtown and surrounding areas.